David Linn – Chairman: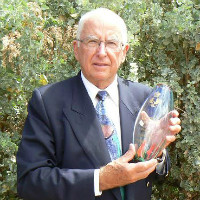 David has a Bachelor of Civil Engineering, a Master of Engineering (Research) and is a Fellow of Engineers Australia. His diverse career has included owning a small business in the service industry for 19 years. He brings skills in management, including of NGOs, strategic planning and business to the organisation.
At the end of 2015, David retired from the Board of the Australian Refugee Association Inc. He joined the Board as a Director in 1989. He was Secretary of the Board from 1995 to 2000. In 2002 he was elected President and served in that position until his retirement. While on the Board he served on many committees and working parties.
In particular he was a member of the ARA Inc. Ancillary Fund Management Committee from 2003.
He also retired as the Chair of South Australian Retired Engineers Group after serving for 3 years.
With his wife Liz, he has managed a private initiative which is establishing libraries in primary and secondary schools in Lesotho with the support of many local individuals and service groups. In December 2015 they initiated the formation of Books For Lesotho Inc. to formalise the activities. David as appointed as a founding Director and its first Chairman.
David and Liz also support families in Lesotho, South Africa and Namibia.
David has travelled extensively in Australia and internationally. He has a strong commitment to social justice.
Wayne Turner – Treasurer: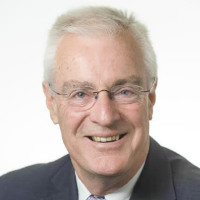 Wayne has a finance background, works in the NGO sector including being on the Board and as Treasurer of Australian Refugee Association Inc. for many years. Wayne is a strong advocate for not for profit Boards and their organisations, and ensures they provide good governance and deliver quality services to the people in need. He is a founding Director of Books for Lesotho Inc.
Liz Linn:
Liz worked as a Primary School teacher and then for nearly 30 years as a Preschool teacher/director. She assisted in the operation of the family business as office manager and book-keeper. She plays a significant role as a grandmother and caring for the aging. Having helped with the startup of the project and Books for Lesotho Inc, she was appointed as a foundation Director.
Peter Murchland: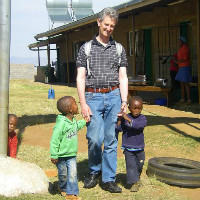 Peter is a founding Director of Books for Lesotho.  His interest and commitment to this venture derives from the support that he has given to this venture since its inception, further enhanced by having travelled to Lesotho with David and Liz Linn in 2012 and seen the program in action.  This has made the value of providing access to books for young people in Lesotho very tangible.
Peter enjoys bringing his strategy and governance skills to bear in the various enterprises with which he engages – both community, commercial and government.  He has been a director and chair of Board for a number of different "for purpose" organisations, encompassing aged care, disability, employment and social services.
Rob Langley: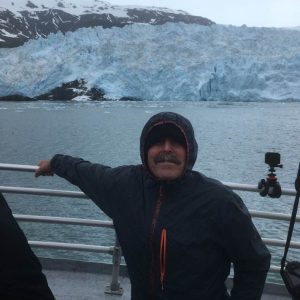 Rob served nine years in the Australian Army Survey Corps as Topographical Surveyor on mapping control acquisition projects in Papua New Guinea, Arnhem Land, The Kimberley and remote areas of South Australia.
On discharge from the Army, Rob joined the South Australia Department of Mines where he worked in the geophysics area on data acquisition projects throughout the State. He spent twenty years as a regulator of petroleum exploration companies – both onshore and offshore. He studied a Bachelor of Science (Earth Science) and a Bachelor of Environmental Management.
Rob was an Authorised Officer under the Petroleum and Geothermal Energy Act and the Environmental Protection Act, served on the committee of the Environmental Institute of Australia and New Zealand (EIANZ) and was the departmental representative for the Australian Environment Law Enforcement and Regulators Network (AELERT) and many other industry and government committees and focus groups – including the State Buffel Grass Task Force. He was also the departmental lead auditor of environment management systems and conducted many audits of company management systems.
Caillan Williams:
Prior to joining the board, Caillan had experience applying his business and analytical skills to Books for Lesotho, and was involved in creating business models and capability models for the organization in 2017. Since then, he has continued to work with, and form relationships within, the organization; becoming more familiar with its operation, and the value it produces for Lesotho and its schools. Caillan is eager to continue this relationship as a member of the board.
Caillan looks forward to bringing his analytical and technology projects skills to Books for Lesotho, providing value and direction to the organization. Caillan has professional experiencing analysing capability gaps and technology competencies for not for profit organizations.
Caillan has worked in the South Australian public sector as an IT project coordinator, assessing local impacts from national projects, communicating with stakeholders and shepherding the software development cycle. He currently works as a consultant in BHP Technology and has an associate relationship with Interface Consultants.
He is enthusiastic about traveling, having lived in Europe previously, and hopes to travel to Lesotho personally in the future.
Candice Page
Candice was born and raised in South Africa. She is Junior Primary trained teacher, she worked in South Africa, Qatar and Australia where she has been active in numerous NGOs and community engagement projects over the years.
Candice has been fortunate enough to visit Lesotho, which borders her home province of KwaZulu Natal numerous times. Candice has worked in classrooms on three different continents of which the most fulfilling was teaching in under-resourced schools within South Africa. Books for Lesotho embodies everything she is passionate about: education, a love of learning, reading and child development.
Candice is also a board member of In2Ed Africa an Adelaide run and Kenya and Rwanda based social enterprise. In2Ed has ongoing purposeful projects, including cultural connections, closing the digital divide and literacy engagement which are offered at the schools which In2Ed has built in the two African Countries.
Candice currently resides in Adelaide Australia with her husband and two children, and would love to accompany the B4L team to Lesotho in the future.