Our Home: The Barn, Springbank Secondary College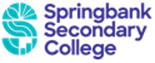 We are based at The Barn, Gate 2, Springbank Secondary College, Daws Road, Pasadena South Australia.
Project Partners:  We collaborate with these key organisations to achieve our objectives.
Based in Lesotho:
Based in Australia:
South Pacific School Aid Inc. (SPSA).  SPSA is a major supplier of books for Books for Lesotho Inc. Volunteers sort and pack books ready for shipping to many parts of the world, including Lesotho.
Major Supporters in Australia
Mitcham Exercise Group.  Members make voluntary contributions which total a significant amount each year.
Lang Foundation – made a significant financial donation in 2019
Chris McEvoy of Preschem (Australia) Pty Ltd – based in Melbourne, Victoria
George Hassell Book Club
Regular book donations come from:

Adelaide Hills Council – Adelaide Hills Library Service – following the annual book sale
City of Marion Library
City of Mitcham – Mitcham Library Service (SA)
City of Onkaparinga – The Hub Library
Town of Walkerville – Walkerville Library
Blackwood Book Exchange
Glenside Lions Club Book Mart
Red Cross Superstore – St Marys
Rotary Club of Kidman Park
Rotary Club of Mitcham (SA) – Second-hand Bookshop
Save the Children
Adelaide High School
Gladstone Primary School (SA)
Hallett Cove East Primary School
Highgate Primary School
Immanuel Collegee – donated during "Book Week"
Loreto College (Adelaide)
Marryatville High School
Redwood Park Primary School
Scotch College
Seymour College
Shadow Park Primary School
Westminster School – at the conclusion of the annual "Fun Fair"
Woodcroft Primary School
St Columba's Anglican Church, Hawthorn (SA) – after the annual fete

And many other organisations and private donors
Business Supporters:
Based in South Australia:
Based in Victoria:
Based in South Africa: