Our Home: The Barn, Springbank Secondary College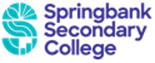 Project Partners:  We collaborate with these key organisations to achieve our objectives.
Based in Lesotho:
Based in Australia:
South Pacific School Aid Inc. (SPSA).  SPSA is a major supplier of books for Books for Lesotho Inc. Volunteers sort and pack books ready for shipping to many parts of the world, including Lesotho.
Project Sponsors:  We recognise the significant contribution some people have made to the project either through financial or "in-kind" contribution.
Based in Victoria:
Community Supporters:
Mitcham Exercise Group.  Members make voluntary contributions which total a significant amount each year.
Lions Club of Blackwood Inc.  The Club has been a long-term financial supporter of the project.  Their highly successful Lions Bargain Centre contributes surplus books.
Mitcham Library Service  Donates books to the project.
Westminster School  Each year Westminster holds a "Fun Fair".  Books for Lesotho was chosen to handle the re-use surplus stock from the book stall in 2016.
Business Supporters:
Based in South Australia:
Based in Victoria:
Based in South Africa: