David Linn – Chairman: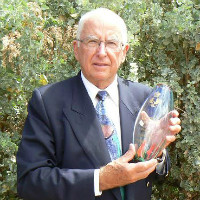 David has a Bachelor of Civil Engineering, a Masters of Engineering (Research) and is a Fellow of Engineers Australia. His diverse career has included owning a small business in the service industry for 19 years. He brings skills in management, including of NGOs, strategic planning and business to the organisation.
At the end of 2015, David retired from the Board of the Australian Refugee Association Inc. He joined the Board as a Director in 1989. He was Secretary of the Board from 1995 to 2000. In 2002 he was elected President and served in that position until his retirement. While on the Board he served on many committees and working parties. In particular he was a member of the ARA Inc. Ancillary Fund Management Committee from 2003.
He also retired as the Chair of South Australian Retired Engineers Group after serving for 3 years.
He is a member of South Pacific School Aid Inc.
With his wife Liz, he has managed a private initiative which is establishing libraries in primary and secondary schools in Lesotho with the support of many local individuals and service groups. In December 2015 they initiated the formation of Books For Lesotho Inc. to formalise the activities. David as appointed as a Director and its first Chairman.
David and Liz also support families in Lesotho, South Africa and Namibia.
David has travelled extensively in Australia and internationally. He has a strong commitment to social justice.
Wayne Turner – Treasurer: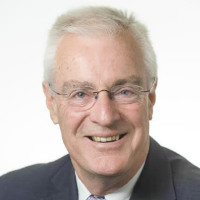 Wayne has a finance background, works in the NGO sector and has been on the Board and as Treasurer of Australian Refugee Association Inc. for many years. Wayne is a strong advocate for Not for profit Boards and their organisations, and ensures they provide good governance and deliver quality services to the people in need.
Niav Andrews:
Niav completed a very successful Year 12 at Westminster School in 2015 and has secured a position at University of Adelaide for a double-degree in International Development and Law in 2017. She has significant experience in leadership and volunteering especially with Cara, supporting people with disabilities. She is passionate about the importance of brunch and environmental protection, and enjoys rock climbing and hiking in her spare time.
Liz Linn:
Liz worked as a Primary School teacher and then for nearly 30 years as a Preschool teacher/director. She assisted in the operation of the family business as office manager and book-keeper. She is currently a regular volunteer with South Pacific School Aid Inc. as a book sorter. She plays a significant role as a grandmother and caring for the aging.
Peter Murchland: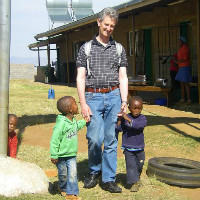 Peter is a founding Director of Books for Lesotho.  His interest and commitment to this venture derives from the support that he and his partner, Meg, have given to this venture since its inception, further enhanced by having travelled to Lesotho with David and Liz Linn in 2012 and seen the program in action.  This has made the value of providing access to books for young people in Lesotho very tangible.
Peter enjoys bringing his strategy and governance skills to bear in the various enterprises with which he engages – both community, commercial and government.  He has been a director and chair of Board for a number of different "for purpose" organisations, encompassing aged care, disability, employment and social services.
Peter's professional interests are in business transformation, enterprise architecture and governance, exercised through the recent expansion of Interface Consultants to assist organisations in developing capabilities for taking an integrated approach to systems and people change to develop and mature their organisations and realisation of their goals and aspirations.
Deane Kemp:
Deane is a Fellow of Engineers Australia, a Batchelor of Technology – Electrical Engineering with a career starting in manufacturing industry and over 40 years as a Consulting Engineer in roles as Principal Electrical Engineer, Director and Managing Director of a small consulting practice. He has also served as a Director of an insurance company.
He has served on the State and National committees of professional and community bodies with a term as President of the South Australia Division of Engineers, President of The Pioneers Association of South Australia and a term as member of a State Government Advisory Board. He is currently on the Committee of Management of another two incorporated bodies.
Tracy McNamara: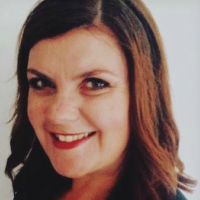 Tracy is CEO for the Foundation for Australia's Most Endangered Species (FAME) where she is instrumental in establishing and achieving FAME's strategic objectives including the cultivation of philanthropic support to further the vision of the organisation.
With extensive experience gained from a diverse range of roles in various sectors, her knowledge and passion for marketing, philanthropy, communications and particularly education and not for profits, has positioned her as a specialist in her field.
Tracy has co-authored and presents the Certified Advancement Practitioner Training Course in Marketing and Communications for EducatePlus. She is both a Fellow of the Fundraising Institute of Australia and EducatePlus and plays an active role with both organisations.