The Mountain Kingdom of Lesotho is in southern Africa, bounded by South Africa. In fact, it is one of only two countries which are Members of the UN and are totally surrounded by one other country. (The other is Republic of San Marino – a micro-state of 32,000 people and with an area of 61 square km.)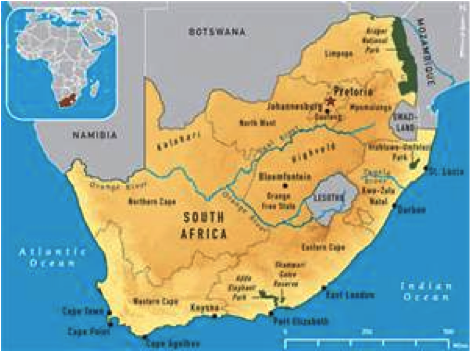 Lesotho area is 30,360 square km (Tasmania, main island, 64,519 square km); population was 2.140 million in 2020 (Tasmania 535,400 in 2020).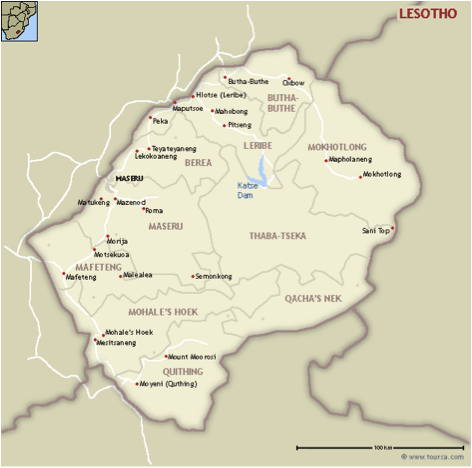 Image from www.toursa.com
General information about Lesotho:
http://visitlesotho.travel/
http://www.toursa.com/travel_lesotho/lesotho_country_info.htm
http://www.africaguide.com/country/lesotho/
www.lhwp.org.ls (A huge water development which has produced a lot of social issues)
http://www.thepost.co.ls
For latest news from Lesotho:
https://www.facebook.com/publiceyedaily
http://www.publiceyenews.com/
http://lestimes.com/
Statistics on Poverty and HIV/Aids:
Lesotho suffers from the third highest rate of HIV infection in the world.
Almost one-quarter of the adult population is estimated to be HIV-positive.
Healthy life expectancy: 35.
60 percent of the population lives at subsistence level . Only 7 percent of households have access to electricity and only 12 percent to running water.